Getting hold of club kit couldn't be easier…
First, parents need to register with Swimzi - https://www.swimzi.com/my-account/ - to open an account.
Once you have done this, you will be able to view our club shop 365 days a year and add to your shopping cart anything you wish to order. Once minimum orders are received, Swimzi will invite those with items in their wish list to check out and purchase those items and anything else in the shop. At this point, the shop will also be opened up for anyone else to purchase kit.
As well as the level of interest triggering the shop to open, Deepings can also request it to be opened whenever we need it, if there is sufficient demand.
We no longer offer personalisation on sweat items (hoodies, onesies), however you can still add a name to your t-shirt. The name will appear on the sleeve of the shirt. You are advised only to use first names so swimmers cannot be clearly identified when wearing the shirts.
If you are unsure about sizing, please email [email protected] with your measurements and they will try their best to advise. We also have some Swimzi sample shirts, should you wish to try on any of the sizes before ordering.
Club kit coordinator Debbie Tappern always has a stock of club hats for sale. At the moment, they are £5 each as she managed to get a discount on the latest batch. She will have the hats with her in the balcony areas during training sessions on Friday and Sunday evenings, depending on open meet and work commitments, but – in the case of the latter - Steve Tappern will be there on a Sunday instead.
Parents can also email Debbie Tappern at [email protected] Please ensure the subject is Club Kit Enquiry.
Examples of club kit:
Club shirts: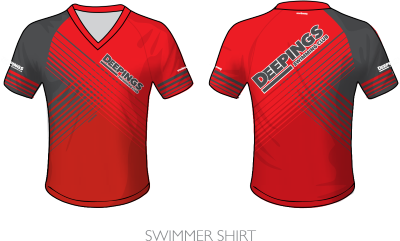 Club hot pants:
Onesie: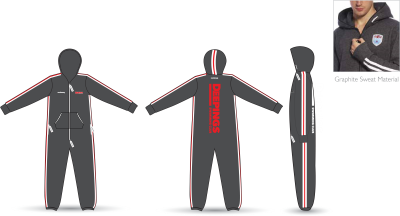 Hoodies with zip:
Hoodies without zip: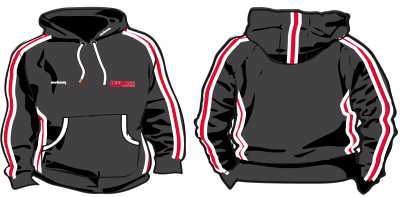 Sweat pants:
Ladies slim fit sweat pants:
---
kit, swimming costume, club kit, hat, polo shirt, hoodie, sweatshirt, backpack, holdall